AS568a O-Rings
AS568a O-rings are the US standard oring reference system. The AS568a O-ring system was developed by the Society of Automotive Engineers (SAE). The AS568a system uses a dash " - " to refer to standardized O-ring sizes. This standardized reference system allows engineers to prototype or test designs based off of the AS568a O-ring sizes.
AS568 Standard O-ring Sizes

Cross Section

Dash Number

Product Data Sheet

Nominal

Actual

1/16"

.070"

001 thru 050

3/32"

.103"

102 thru 178

1/8"

.139"

201 thru 284

3/16"

.210"

309 thru 395

1/4"

.275"

425 thru 475

***

***

901 thru 932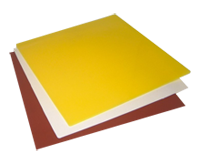 Standard O-rings sizes are available in several different material types. Common material types include Nitrile, HNBR, Silicone, Fluorosilicone, Fluorocarbon(Viton®), EPDM, Neoprene, and Butyl. For more information visit our materials page.
Speciality o-rings can be made to AS568a standards. For special material types custom sizes, modifications, coatings or high volume, and OEM pricing please visit our online RFQ form.
If you need assistance with material type selection please contact us.
Viton ® is a registered trademarks of E. I. du Pont de Nemours and Company or affiliates